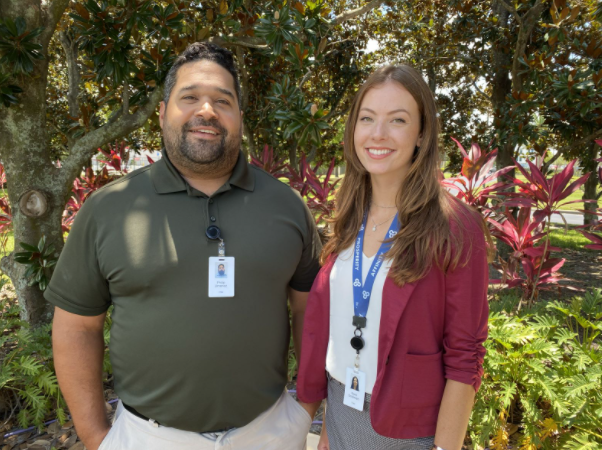 July 29 is National Intern Day, which makes this the perfect moment to celebrate the terrific interns we've been lucky enough to work alongside this summer!

Interns in the Risk Management Insurance (RMI) program with Frank Winston Crum Insurance received 18.5 hours of training within their first few days on topics such as GL and WC basics and underwriting practices, Risk and Safety, Claims and Litigation, Accounting and Compliance, Business Development and Marketing, and Operations.

Human Resources VP David Peasall has been working with faculty at USF, FIU, Barry University, and St. Pete College in the hunt for qualified candidates. David has attended virtual career/business fairs with these schools to meet interns and has been haunting school job boards in search of applicants. He also made personal contact at each school with specific key administrators to draw attention to our Intern Program through the school's program leadership.

"Having this program shows our incredible growth and our willingness to invest in future leaders." David says.
Philip Jimenez (University of South Florida) and Nora Godiksen (Florida State University) have been learning the insurance ropes, taking on everything from basic level underwriting and risk evaluation, to the analysis of processes by department, writing system requirements for Winston changes, documenting the training processes for GL, and assisting with billing projects.

"I'm thankful to have been given such meaningful tasks as an intern," Godiksen explained. "I feel like I made a difference in my time here."

For Jimenez, the summer internship proved he was headed in the right direction career-wise. "It showed me that I have made the right decision. I have been very lucky to be chosen for this internship. I have learned a lot and appreciate how much everyone I had the pleasure of working with was willing to help me learn. Everyone was great and really wanted to show us about the company and what they do."

Godiksen backs him up when it comes to working with the staff. "The best part of my internship was getting to know the people here," she says. "I loved getting to work with them and they included us interns in whatever fun things they were up to."